An Image of What
You See
---
Short film, 2021
4K video, transferred to HD, 21:24"
A co-production between Lena Bergendahl and Film i Skåne, with support from The Swedish Film Institute, film commissioner Ami Ekström
Installation views: An Image of What You See,
Galleri Format, Malmö, 2021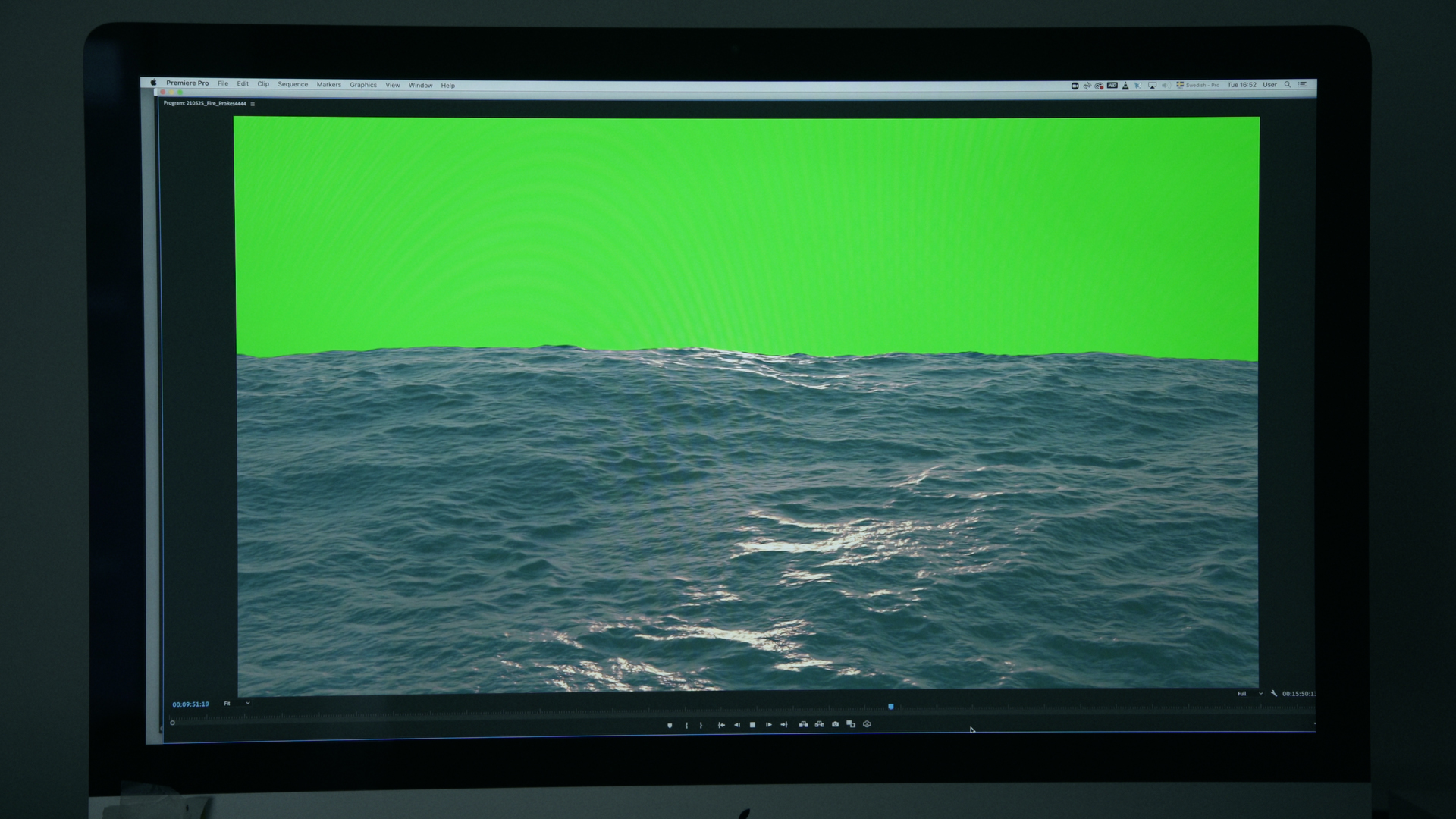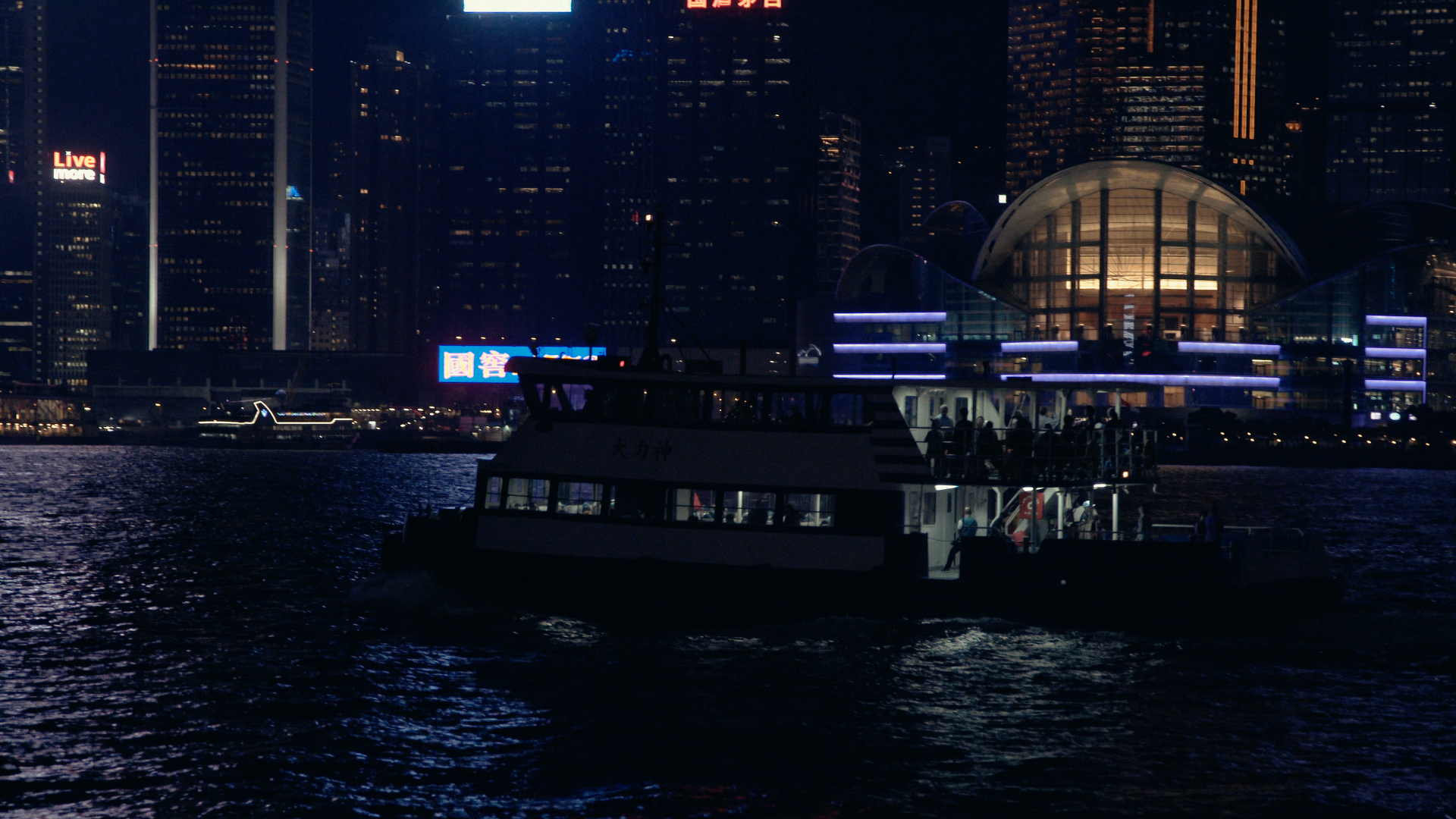 Still images from video

A repetition. In the film, within the film, you never get to see what happened. It's more about a before and an after. About light and darkness, about language, communication, vision and memory. As it is voiced in the film; it's about dark times and what we do when darkness reigns. We encounter the thinking of Marguerite Duras, Georges Didi-Huberman, Chris Marker and Jean-Luc Godard, they all had eyes. They sat and thought with their eyes. A camera, like an eye, shows a subject from a certain angle and at the same time not from all other angles. The camera has opted out of life and everything else, it does not have in itself several senses.

An animated fire that is played in reverse until it is gone symbolises a loss. The copy and what happens between the copy and the original - the copied - exist next to each other in the film. Reality is filmed and photographed, film clips are painted, printed on plexiglass, filmed again, as a filtration or active dismantling. In each step, something disappears and something is added.

You can be afraid of losing experiences even whilst having them. But one can also endure being inside the experience embracing the very longing, as it is within the experience, away from it but still in it as in symbiosis. Then perhaps what you see, or experience, becomes subject to the longing itself; the longing as a unit. Longing needs the image, the sounds, the smells, the tastes, the emotions and the touch to exist and become, to develop. But it is something else in itself, complete as experience, as unity. However, a single sense can have the power to activate all the other senses together.

A film is a fluctuating map of the internal systems of objects at that moment, and the small differences in the movement of objects, make a huge difference in experience and in associated effects. One leads to the other. You create a state that you can relate to as a type of defense. In the film we see a computer-generated ocean. The ocean here stands as a symbol of technology, ones and zeros, pixels that are floating and changing. The ones and zeros can become any image depending on how they are composed in sequences. Via boats, and the port, exports and a relocation of materials occur, the ocean is the technology and the boats travel in and through it.

Language is seen embodied in puddles of rainwater. A delayed effect of a seemingly dead material can seem to be a motion from something living. What does not happen immediately after a planned change is accepted as something you have not done yourself, it is beyond so-called control. Illusions are very much based on delayed effects, on time gaps, but you can just as easily call them reality. What is the difference in the end? Our intentions do not match our ability, we can not really understand what it would look like if what we imagined did not happen. Sometimes not even if we see it with our own eyes, in an image of what you see.

Text: Max Ockborn




Installation views: An Image of What You See,
Galleri Format, Malmö, 2021

A co-production between Lena Bergendahl and Film i Skåne, with support from The Swedish Film Institute, film commissioner Ami Ekström
Voice J: Nurtan Lilly Tas
Voice A: Parisa Tsang
Cast A: Noelle Elmqvist
Script, direction, camera, editing, production: Lena Bergendahl
Assistant Coordinator: Christofer Degrér
Sound Design and Sound Mix: Jakob Erlandsson
Grade: Nils Fridén, Velourfilm
Visual Effects: Mikael Hall
Graphic Design: Jacob Grönbech Jensen
The Swedish Film Institute Film Commissioner:Ami Ekström
Film i Skåne Film Commissioner: Ludvig Hedlund


Music:
Dronny Darko & protoU, "Riparian Forest [ 300 million years ago ]" Earth Songs, 1st edition (Cryo Chamber, 2015), Bandcamp, <cryochamber.bandcamp.com/album/earth-songs>, accessed 13 July 2021.

Dronny Darko & protoU, "Astral Winds", Metta, Earth Songs, 1st edition (Cryo Chamber, 2020), Bandcamp, <https://cryochamber.bandcamp.com/track/astral-winds>, accessed 17 July 2021.

Hilyard, "Roots and Bones", Division Cycle, 1st edition (Cryo Chamber, 2021), <https://cryochamber.bandcamp.com/track/roots-and-bones>, accessed 17 July 2021.

︎