Mvua Farasi (Rain Horse) takes place on a Kenyan race course in the outskirts of Nairobi were time seems to have frozen in the 70's when the colonial era ended. The film takes place during the preparations of a big race and follows a jockey and a groom as they work their horses and remembers the recent floodings caused by El Nino, and how it has affected the horses racing abilities. The last two floodings coincided with the racing season in Nairobi and the people at the stable has had to live with them in the same way as they once had to deal with the aftermaths of the Commonwelth's rulings. In order to predict future storms and changes, one of the grooms uses his hen and it's eggs to make pseudo scientific rituals and measurements - an attempt to stay in control when forces and conditions in nature and society are not. In the film, different narratives, eras and realities come together as documentary material is mixed with fictive stories.
A film by: Jennifer Rainsford, Rut Karin Zettergren and Lena Bergendal
Production: Crystal Beacon, Jeff Muiruri Ngugi
Grading: Nils Fridén, Velourfilm
Sound and mix: Robert Hefter, Studio 24
Financial support by: The Swedish Film Institute, Film Commissioner Andreas Fock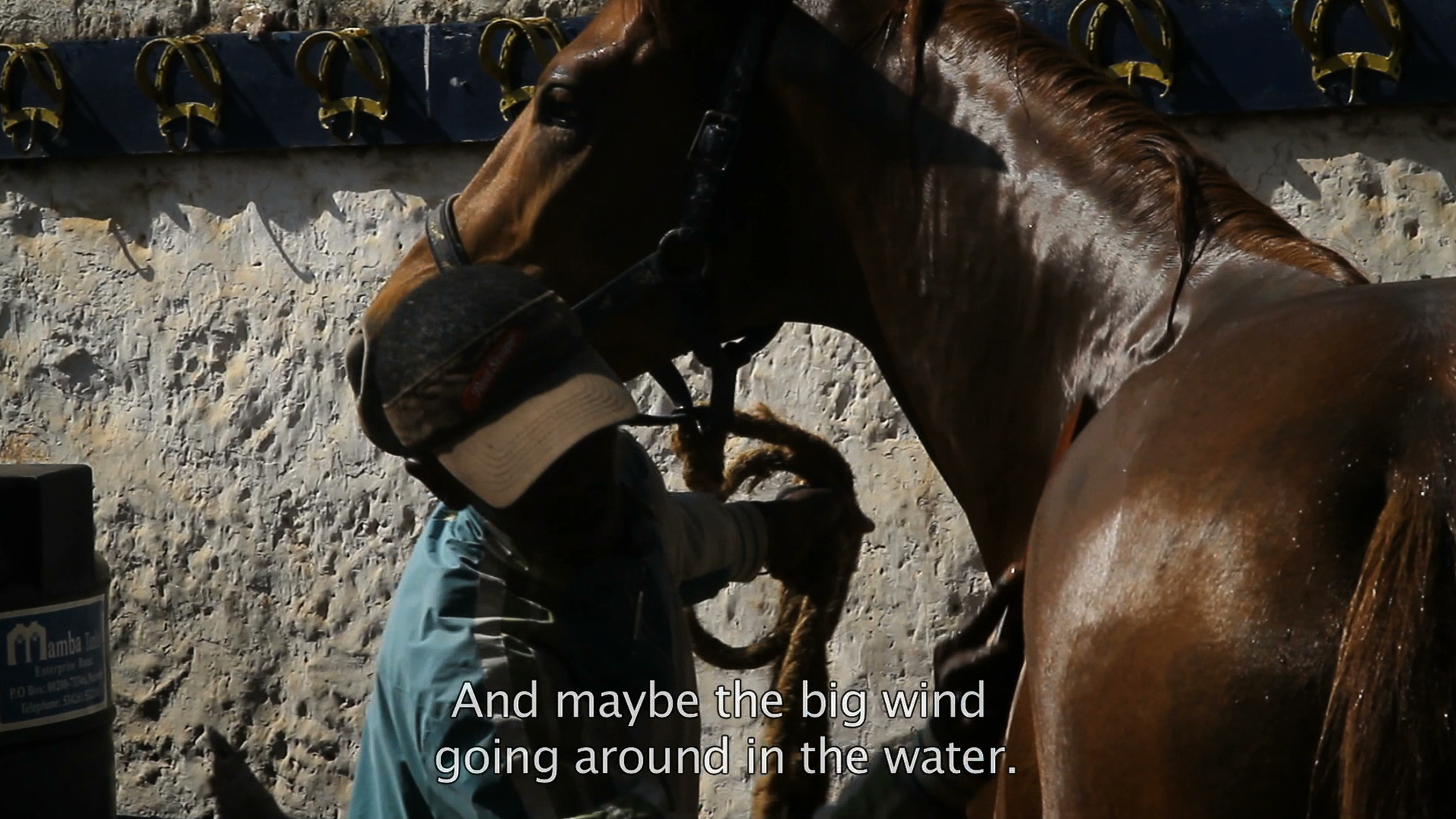 Still images from video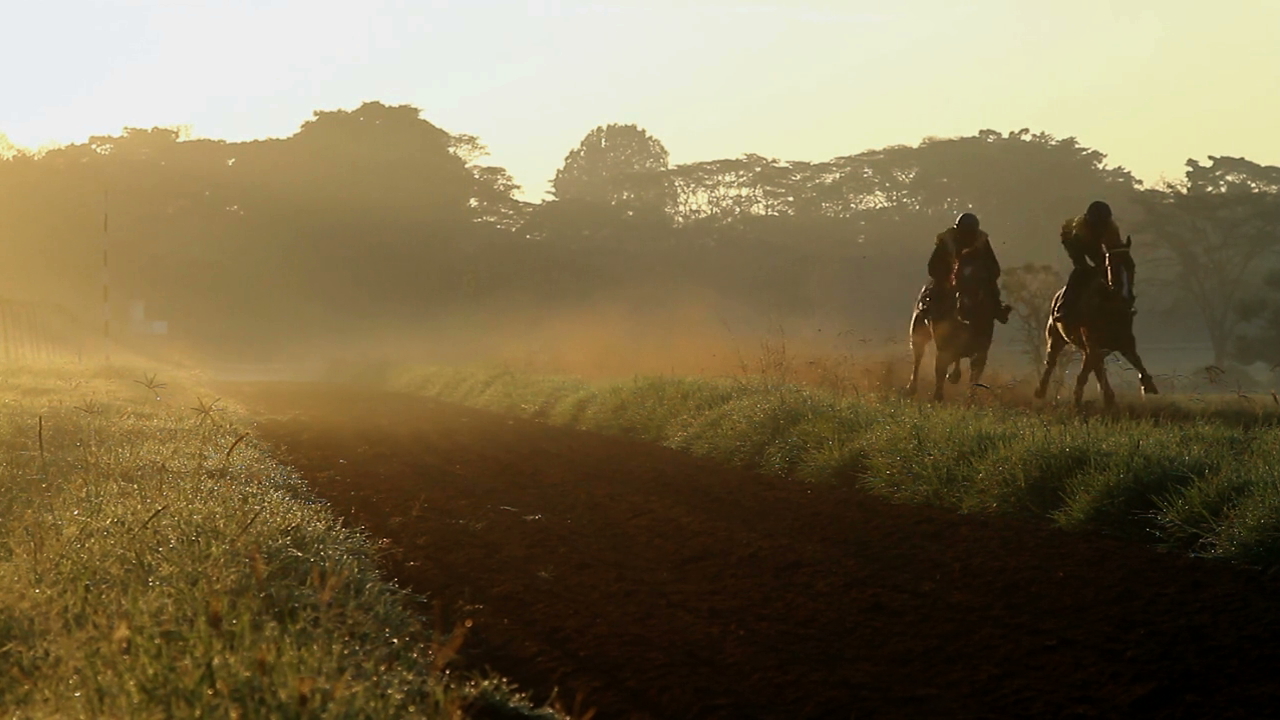 Still images from video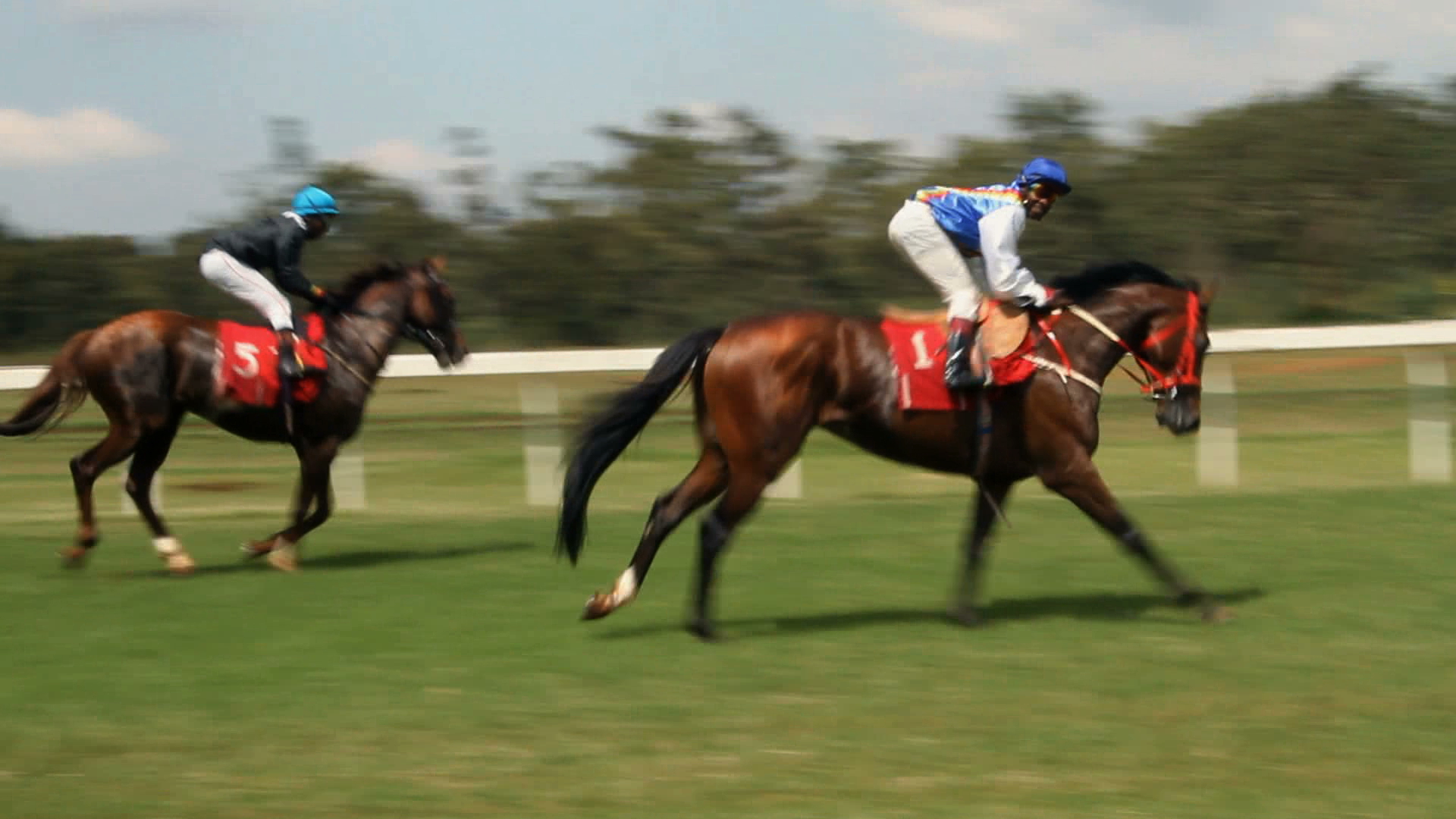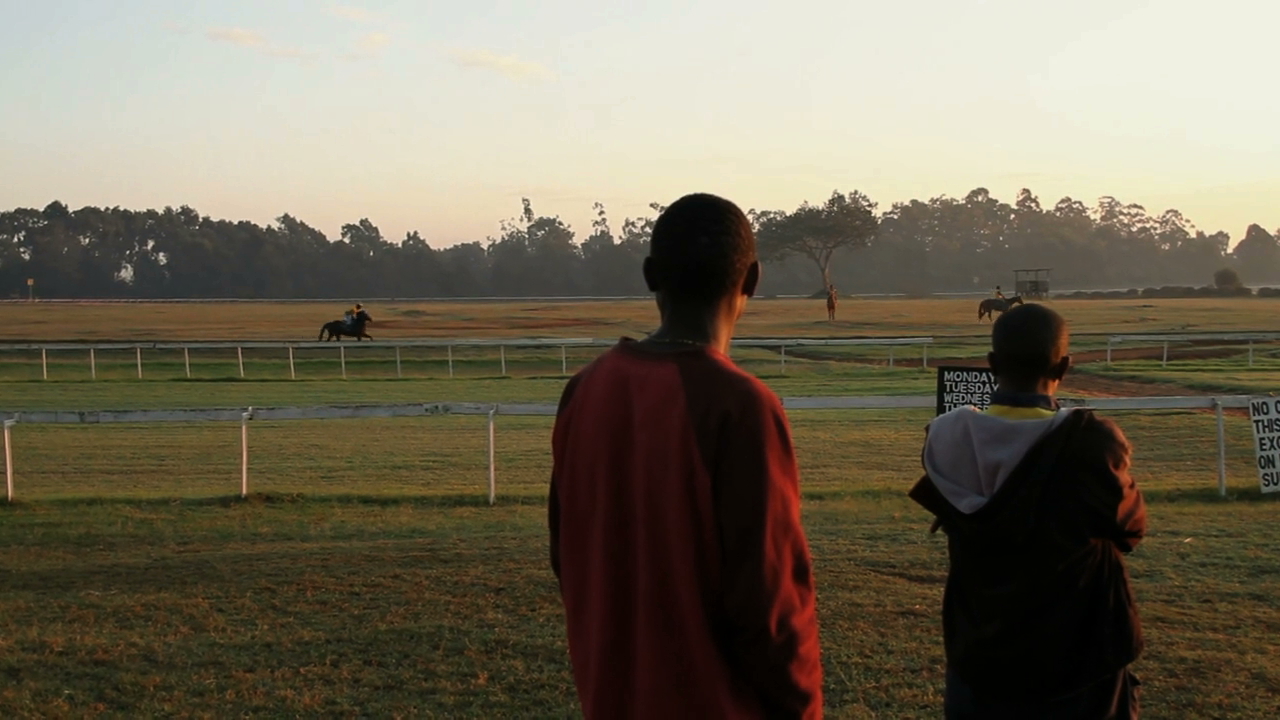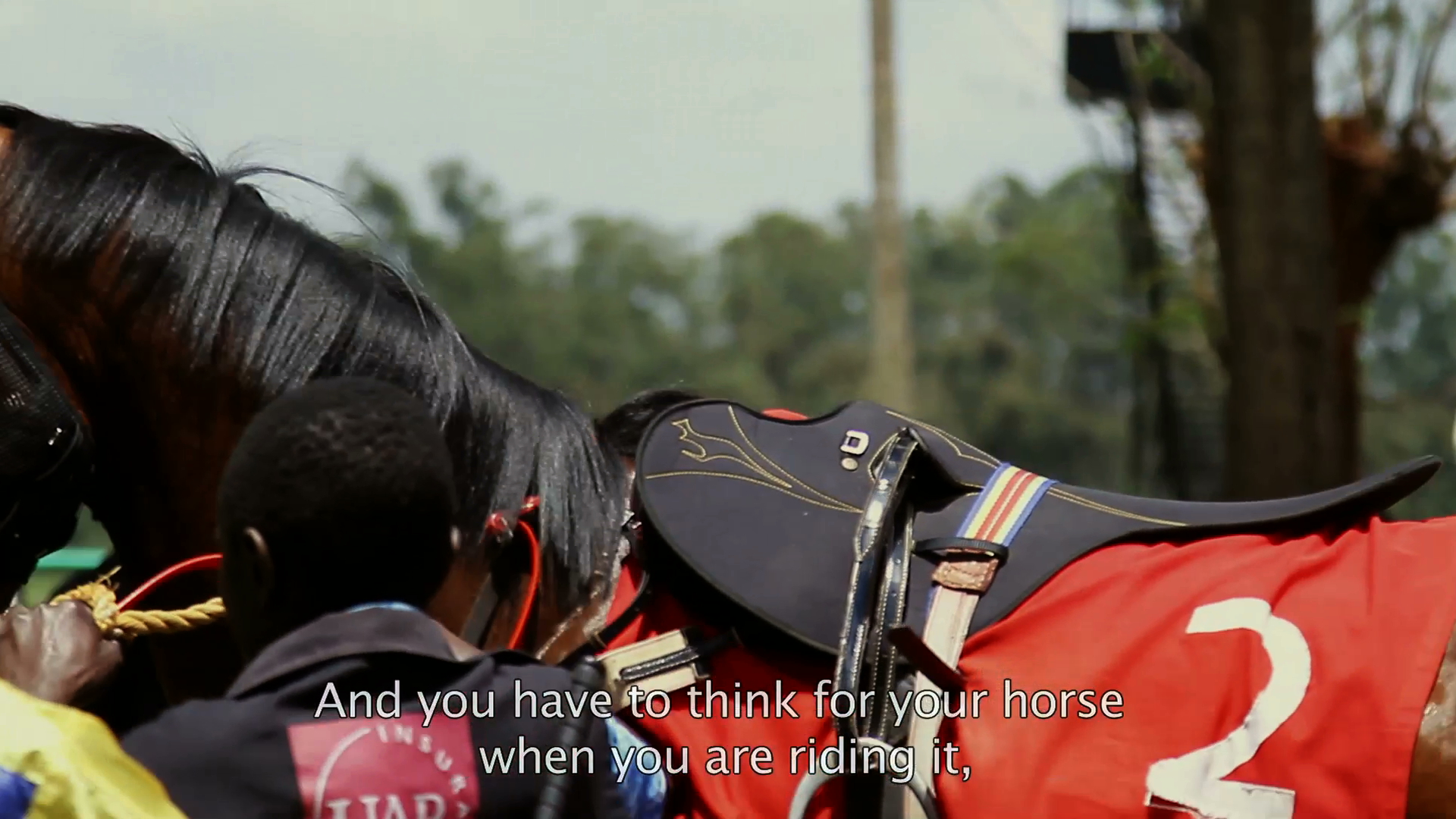 2014
The Return of Ghosts - Taiwan International Video Art Exhibition
, Hong-Gah Museum, Taiwan, curated by Jow-Jin Gong and Nobuo Takamori.
Installation view: Like a Horse, Fotografiska museet i Stockholm, 2017