The Mountain That Became an Image
---
Video installation: 4k video, copper, glass, aluminum, acrylic glass, text, 2018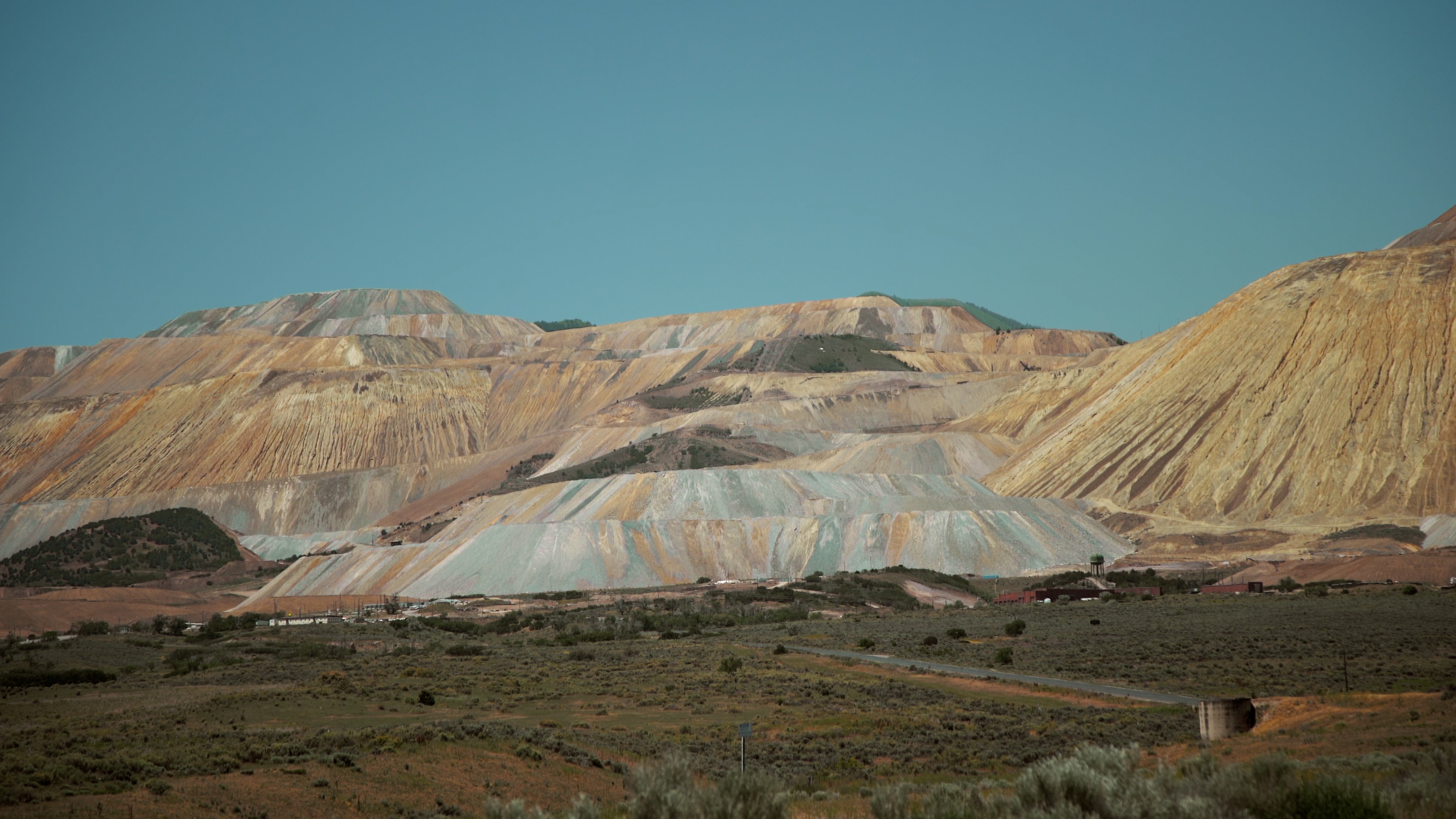 Still images from video
Excerpt from text in the catalogue
from the exhibition Environs at Lunds Konsthall:

In this exhibition the video installation Berget som blev en bild (The Mountain That Became an Image, 2018) is premiered. Based on a research trip to Salt Lake City and Silicon Valley, it is a meditation on how contemporary digital technology emerges from and competes with the forces of geology and the Biosphere. The installation itself envisions something reminiscent to the inside of the camera. Two film collages show archival material from the Natural History Museum in Salt Lake City, the Computer History Museum in Silicon Valley and the Natural History Museum in Copenhagen. This is interwoven with footage of sand, minerals, copper mines, maps, deserts, mountain rifts, silicon chips and electrical circuitry.
The work emphasises how digital image production is simultaneously anchored in the earth and in the sun. The camera shows sun towers surrounded by mirror formations in the Mojave Desert and the Bingham copper mine, a giant wound of a crater cutting through earth with its rifled walls, traces of the annual rings created by the metal extraction industry. This used to be a mountain, but is now inverted and has become a void.
The installation evokes machinery belonging to our own technologically advanced era, but also to a geological age preceding that of humankind. Its images are projected onto the industrial, but also telluric, materials found inside a camera: copper, aluminium, glass, plastic. The camera and the bedrock register the passage of time with their radically different ranges.

Text: Emil Nilsson, Lunds Konsthall
Still images from video

Installation views:
Environs (Omnejd)
,
Lunds Konsthall
, 2018
Text from videoessay ︎
Excerpt from video ︎

︎